If you have ever spent time browsing your Instagram Explore page and thought to yourself, "I can attract a million Instagram views this way," you are not alone. Instagram presents actual opportunities for earning money and receiving a vast number of Instagram views, whether you seek to increase them or desire a reliable approach to obtain millions. This article outlines essential practical tips for getting millions of views on Instagram.
Don't just spend your time using these Instagram methods, but turn them into an income. By doing so, you will not only learn how to get more views on instagram posts, but also increase your visibility as an online entrepreneur and therefore, you will learn how to increase instagram reach organically.
Does Instagram pay you for views?
Yes, you can earn money on Instagram. According to CB Insights, Instagram is one of the top platforms for influencers and creators to monetize their content and gain more followers. The platform also tries to help creators monetize content creation on Instagram. In 2021, the CEO of Meta, Mark Zuckerberg, announced plans to create paid online events, subscriptions, badges, and other products by 2023 in order to support content creators on the platform. The goal of these initiatives is to ensure that content providers remain free on the platform.
Additionally, Instagram has introduced a feature called Instagram Payouts which enables users to determine the total cost of in-app purchases and payments after factoring in taxes, refunds, and fees.
What is a good reach on Instagram for getting paid?
In most cases, making money on Instagram depends on the number of followers you have. For example, you need at least 1000 followers to start earning through Facebook Business Affiliate Manager. That being said, if you want to start an online business on Instagram, the number of followers you have is important for the minimum amount of money you can make.
The second factor for making money on Instagram is your participation in social networks. Choose peak hours to post on Instagram. Also, to calculate your engagement rate, take the number of likes and comments per post and divide it by the number of followers. Ideally, you want a 3% engagement rate to be able to partner and promote with brands. Companies would rather you have a very active audience than a lot of followers that are old or inactive, so make building an active community a priority. Engaging with your audience and posting quality content is what will increase your Instagram followers over time.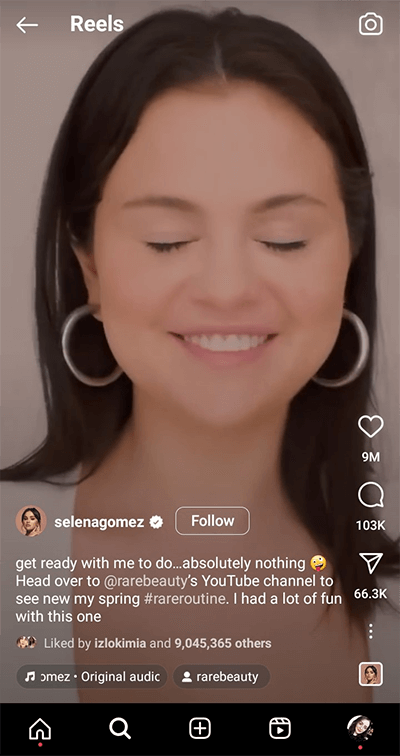 Depending on the number of followers you have, you don't have to use different strategies to monetize Instagram. However, if you can demonstrate that you have an active and engaged audience that is interested in a particular brand or product, it may be the same case. The essential ways of earning revenue on social media platforms, such as creating distinct posts, remain unchanged regardless of follower count. Nevertheless, brands may be more inclined to collaborate with you, and the more engagements you earn, the more followers you may gain.
How to increase Instagram reach organically?
Here are some effective ways to start making money from Instagram. Read them carefully and start earning millions using Instagram.
Partner with a brand
One of the most promising ways to Increase views on Instagram free and learn how to boost instagram post for free is to become an influencer. As any of these types of influencers, you will receive gifts or money in exchange for creating and sharing engaging content around a brand or business. These may take the form of sponsored posts where you shout out a brand or product on your Instagram account with a story or post. Reels can also now be used to promote sponsored content or include links to your website and services.
Instagram ads work for businesses because of the highly visual nature of their content. Making money on this platform means using this visual impact to maximum effect, while reaching hundreds and thousands of potential customers.
To find brands you can work with, you can co-post with different influencers or bloggers on Instagram. Tag them and connect with them for posts and stories.
Get paid as a content creator
Facebook announced that by the end of 2022, they plan to invest more than $1 billion in programs that allow creators to earn money for the content they create. One such program is Creator Fund, which allows you to monetize your content through IGTV ads, Instagram Live badges, and rewards.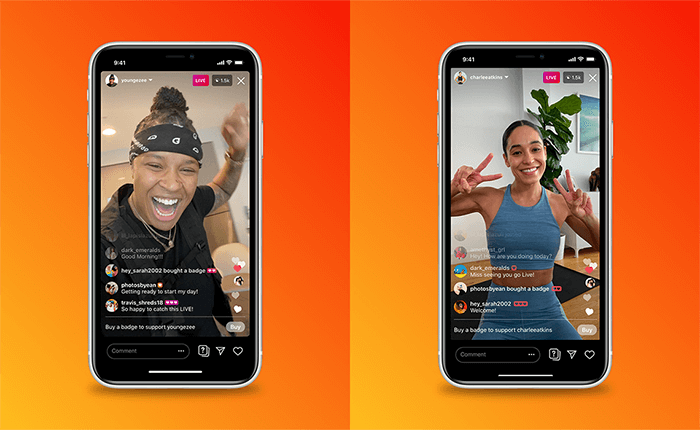 📌Using AnyControl, you can control your child's Instagram directs and video calls secretly and remotely.
Earning with Instagram Badges
Being creative on Instagram isn't just about the content you post, it's also about the relationship you have with your followers. Your goal should be to create an Instagram business account for more trust, build a strong bond with your followers, and provide them with the content they want to maximize your income. Therefore, you will know how to boost instagram post for free.
Instagram had this in mind when it created its "Live Badges" feature, allowing fans to show their support for their favorite creators. Live badges are digital badges that people can give to creators during a live stream. It is in the shape of a heart and can be purchased as packs that retail for between $0.99 and $4.99.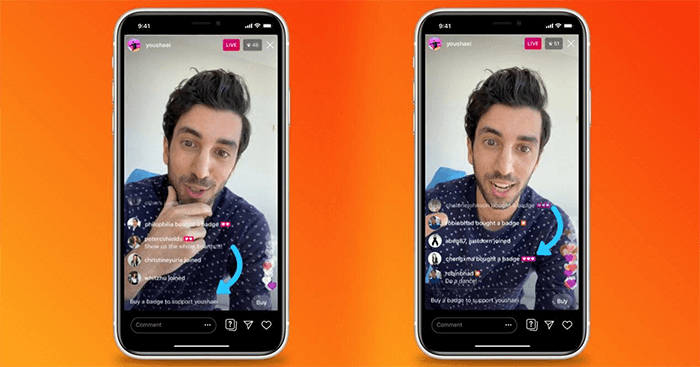 To add this feature to your account, go to your Profile, click on Professional Dashboard, tap on Grow Your Business and select Badges. After going live, click on the "Badges" icon on the left. With this, you can start earning with Instagram badges.
Earning with Instagram Bonuses
Just as the name suggests, rewards reward you financially after you achieve an increase in Instagram traffic as a creator. If you've ever posted a few Lives on your Page, or created the required number of Instagram Reels, you've reached some of the reward program milestones to receive your bonus. But before that you need to know that once you register, you have to wait for an update on your eligibility.
Provide educational courses to your audience
Humans are curious beings who have a great desire to continue learning.
That is why online course platforms like Masterclass have found many customers. If you're thinking of creating an online course, Instagram is a great outlet to market it and make money with every signup. Also with this way, you can increase views on Instagram free.
A medium solo course can start at a good price upwards, while longer courses can cost more. So, determine the price according to the course and the content you provide and put on your page. But you don't have to limit yourself to making money this way. There are other ways that we will discuss further.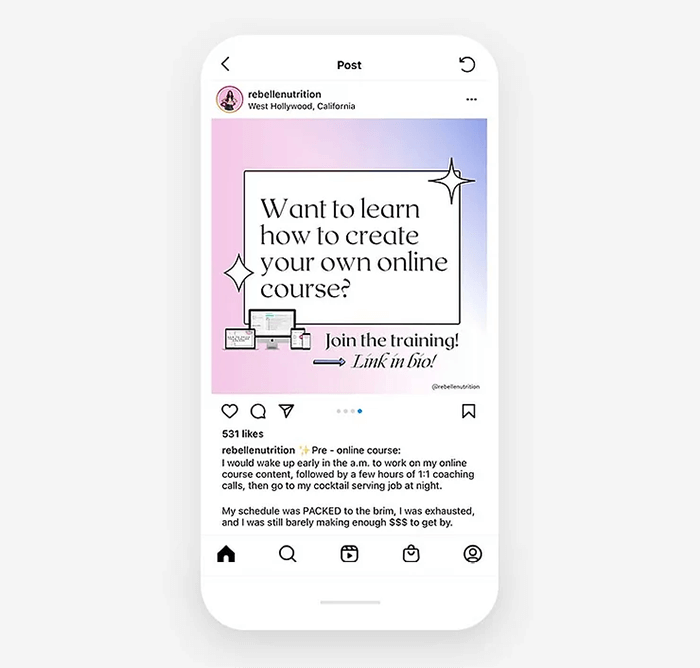 Drop shipping
When starting a business, the most common financial hurdle is inventory. However, thanks to the dropshipping business model, you can set up a store without having any inventory.
By setting up a retail page, you can choose from millions of different supplier products, such as t-shirts, books, mugs, and pillows. You are freed from the hassle of handling and shipping and can set your pricing to maximize profits. When you're ready to promote your business, create a dedicated Instagram page to showcase your products, promote your site, and increase sales.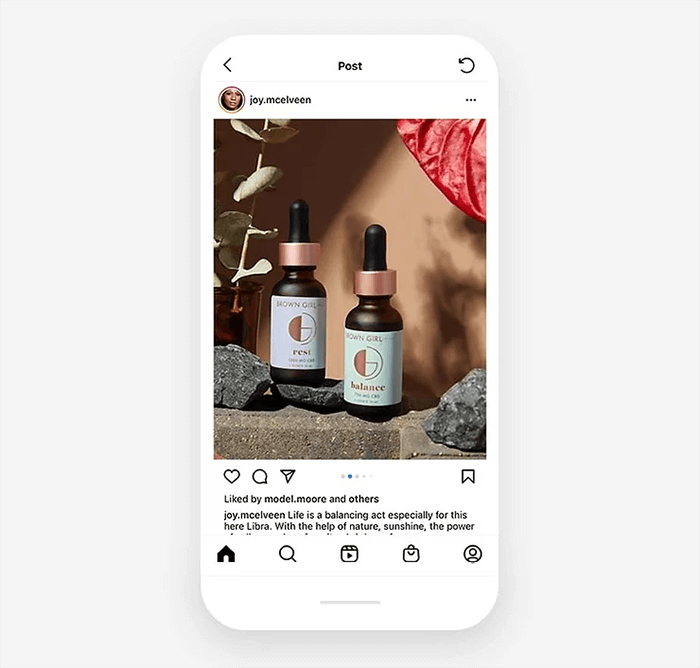 How to get your Instagram post to the top of the feed?
There are several tips on how to be seen in Explorer. The most important tips for increasing Instagram visits in Explorer are given in the following section:
Choose a niche to focus on: Choose a niche to focus on and specialize in it. It will be much easier to gain followers and engage with your brand when you have a clear and specific target audience from the start. For example, being influential in food can be seen very broadly. A specific example would be focusing on vegetarian or gluten-free foods. Focusing on one topic also differentiates you from your competitors and makes you highly relevant to brands in that industry.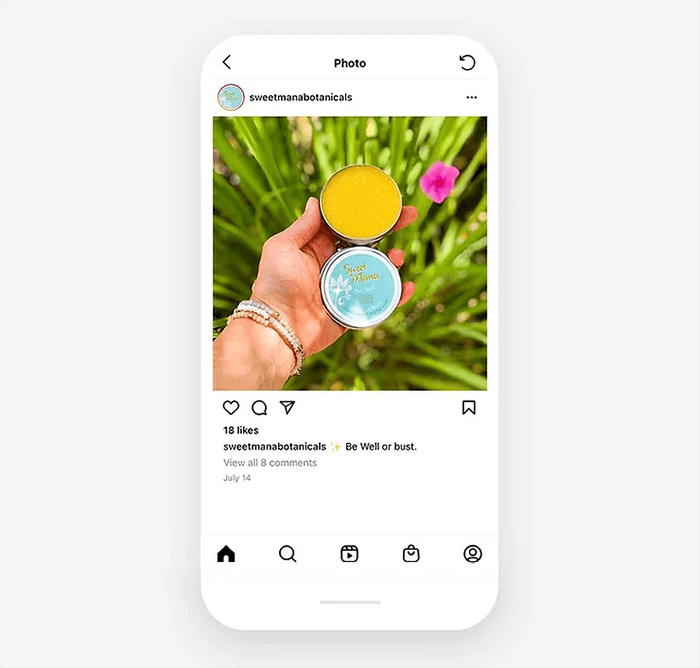 Interacting: it is regularly with others is key to building a strong social media community. You can show people that by frequently liking, commenting on, messaging, and sharing other people's content, you're a real person who's just as interested in their content as they are in yours. Simply taking a nice photo and posting it isn't enough. Effective storytelling is crucial to boosting engagement on all social platforms, including Instagram. Sharpen your storytelling skills in each piece of content you share, and you'll see a difference. Interacting is the easiest way to learn how to boost instagram post for free.
Add Hashtags: Use hashtags to increase reach on instagram. You can also use geotags, and tags in your posts and throughout your branded content. This will greatly help you get discovered by new followers and may even generate new brand deals.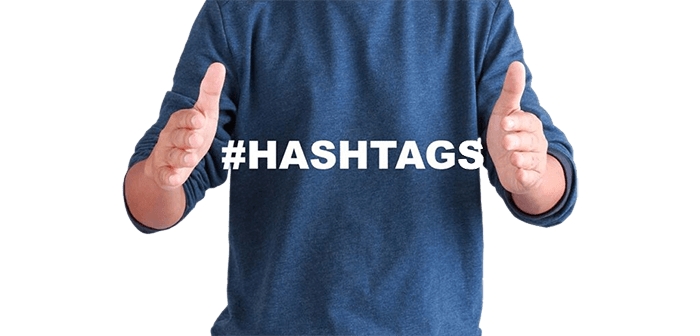 Take the multi-account approach: Be active on other channels like YouTube and TikTok. Start a blog and newsletter and cross-promote your accounts. This will help you attract relevant people from all directions and let them know more places to find out about your content. Expand your reach to other money making platforms. As a musician, you can use Instagram to promote your music and even post links for fans to download it for a fee.
Be proactive and flexible: Any of the ten methods you try, take strong action with messaging brands on new partnership deals. Apply for multiple ambassador programs and collaborate with others often (even for free at first). As you begin your Instagram monetization efforts, remember the words of Robin Sharma: "The only failure is not trying."
peak hours to post on Instagram: The optimal time to post on Instagram depends on your audience. However, according to popular trends, it is recommended to post during peak hours, which include 6 am-9 am, 12 pm-2 pm, and 5 pm-7 pm in the evening.
How to promote your online business to get millions of views on Instagram
As with any business, you need to make sure your Instagram marketing is right in order to drive traffic to your account and maximize its chances of making money. Consider paid advertising, which is a popular way to reach potential customers on social media channels and a key component of all digital marketing strategies.
Instagram is a great place to build a community of your target audience and connect with them regularly and directly. Achieving this may take a lot of time and effort, but loyal Instagram followers are crucial to making money. So loyal followers are the key on how to get your instagram post to the top of the feed.
You may also want to consider how you can create content that goes viral and is shared by thousands of people to expand your reach and grow your community. From funny memes to viral videos and other types of content - think big with your reach.
📌Related: How to Turn off Seen on Instagram DM 2023?
Why is Instagram not showing my posts to my followers?
Bots are not the only factors that reduce the number of views of your Instagram story. If you are wondering how to get your instagram post to the top of the feed, Here are some other possible reasons that might contribute to your Instagram Story views dropping and some ways to get more Instagram Story views:
1. Your content is out of date.
Instagram users love fresh content. If your content is unoriginal or doesn't provide value, it won't engage.
That's why it's so important to go to the Explore page on Instagram to find trending topics and create story content around them. You can also take a look at what other brands are posting in your niche to see where to start.
Once you find a topic, create a story around it and publish it. Considering that the topic is trending, your story will probably be noticed.
2. You are not using the right hashtag.
Using relevant hashtags allows your audience to discover your stories and posts, even if they don't follow you. This will help you get more views on your Instagram story.
Improper use of the hashtag or not using it can have the opposite result and be a reason for less visits to the story.
3. You post at the wrong times.
Are you posting when your audience is most active? This is one of the questions that should guide your Instagram content strategy and when posting an Instagram story.
Finding peak hours to post on Instagram and and times when your audience is most active on Instagram is essential, especially since Stories only last 24 hours.
4. You are not very active on Instagram.
If you want your audience to engage with your stories and also learn how to get your instagram post to the top of the feed, you need to do the same. Instagram's algorithm evaluates your history of interaction with others to determine how much engagement your content will get. If you rarely reciprocate the interests of the community, your content will likely get buried. This makes it essential to communicate with your audience through comments and messages.
How much does Instagram pay for 1 million views?
There are many ways to increase your income on Instagram. There is no specific payment for views alone. Instead, you should explore different monetization strategies. While it's hard to estimate exactly how much you'll earn per 1 million views, some influencers report earning anywhere from $0.01 to $0.02 per view for things like sponsored content on Instagram.
However, it is important to note that making money on Instagram requires a lot of effort. You also need to be strategic about the opportunities you pursue and make sure they align with your values and interests.