TikTok is known and loved because of its unique and constantly changing trends, which inspire users to create new content. These trends evolve constantly and provide fresh ideas.
Tiktok users believe that a specific song can help them remember the name of a brand much easier. So understanding and finding trending songs on TikTok has a lot of potential for brands to expand their presence and reach on the app. The variety of music styles, sounds and impressive new artists make TikTok a great platform, which is why you need to know TikTok trends 2023 songs. Follow this article to discover tiktok songs free download and also top tiktok trend songs 2023.
Trending songs on tiktok 2023
One of the important features of TikTok music is that you can hardly predict what is going to be trending songs on tiktok right now which means you can never guess the next hit song! Here are the top 8 tiktok songs 2023 and also trending songs on TikTok 2023 mp3 download: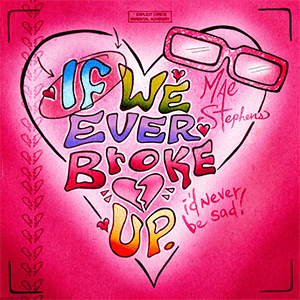 If We Ever Broke Up by Mae Stephens
Mae Stephens was number one on the global Songs of the Summer list with her song 'If We Ever Broke Up'. "I am truly honored to have the global number one spot for TikTok's song of the summer. I mean I'm speechless, I never imagined it to climb that far." said Mae Stephens. "I cannot thank everyone enough who has supported the song, streamed, shared and given it a little boost. It proves that TikTok can really take someone and boost them so far! It is one of the most crucial parts of industry growth today."
📥️Download If We Ever Broke Up by Mae Stephens
🎯If you are a parent looking for an efficient tiktok tracking tool, install AnyControl and start monitoring your children's TikTok.
Good Day by Nappy Roots
Trending on TikTok for over 3 years, this is a happy and upbeat song. Generation Z uses this song to make tiktok videos about cute animals, education or news and it's simply because this cheerful song is best for happy content.
📥️Download Good Day by Nappy Roots

Always Forever By Cults
Always Forever (you and me always forever) is one of the top 10 TikTok songs this year because it is a great song to use in videos about a relationship. Therefore, many users are creating romantic posts for this song. This is a new kind of content on TikTok that uses photos instead of videos.
📥️Download Always Forever By Cults
🎯Are you looking for the best parental control app for iPhone and Android devices? AnyControl is all you need.
It's A Vibe By 2 Chainz
Many people of all ages use this sound in different types of content. We mostly see inspirational, upbeat and selfie content with this song.
📥️Download It's A Vibe By 2 Chainz
I walk this earth all by myself by Ekkstacy
This is a song that will make you think of summer. Gen Z community mainly uses this sound in travel, hunting, fishing, and outdoor videos.
📥️Download I walk this earth all by myself by Ekkstacy
Anti-Hero By Taylor Swift
The Eras Tour is the ongoing tour by Taylor Swift. Since the buzz around the Eras Tour is significant and does not show any signs of slowing down, fans and people all around the world are using this song to create TikTok videos.
📥️Download Anti-Hero By Taylor Swift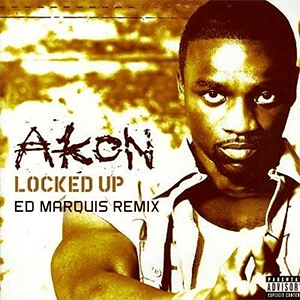 Locked Up by Akon
Next is a song by a popular rapper from the early 2000's. This song has to do with being a prisoner in jail and it is most likely trending and popular in 2023 because Donald Trump's mug shot was released. People use this song with the effect 'Face Fusion-Trumps Mugshot' and make funny videos in tiktok.
📥️Download Locked Up by Akon
It's Getting Hot by NLE Choppa
Next is a song that is a remixed version of a very famous song named "Hot in Herre" from Nelly released in 2002. Used in a variety of media, including video games, school and dance challenges, this is a very lively and appealing song and is one of the hip hop tiktok trends 2023 songs.
📥️Download It's Getting Hot by NLE Choppa
TikTok is kicking off 2023 with these viral songs!
These are some songs that reached TikTok's top. And despite what most people think, these aren't just your average trending songs with catchy melodies on Tiktok. They also provide a true feel with lyrics that will undoubtedly make you dance or cry! Know any new tiktok trending song you think should make it onto this list? Write for us in the comment section.