We remember that at the same time as smart phones became widespread and the country's internet speed increased, we all used Viber. We started sending voice, image and video with Viber and enjoyed its optimal speed. But after a while when its competitor, new messaging applications offered unique features, many people moved from Viber to other platforms.
You are definitely among the users who send messages with Viber or WhatsApp or similar social media, And you benefit from the features of these applications. But how secure is Viber messenger? Is it easy to hack Viber?
Viber security
When it comes to online messaging, we can talk about the existence of related software on the Internet for about two decades. But recently, this field has been transferred to the mobile space and most of the online messaging is done through mobile apps such as Viber.
Of course, in the meantime, users choose their software from among thousands of different types of messaging tools and while it is possible, many people use popular software such as Viber, there are others who are looking for safe and secure software. But is Viber safe?
In November 2014, Viber Messenger received a security score of 1 out of 7 from the EFF website. This was a sign of the low security of this messenger.
But after a few years, Viber security has greatly improved its security situation. Viber currently has a high level of encryption, so that with high confidence, all the details of its security status are publicly available for everyone to read.
👁 Do you want to monitor Viber messages and calls on your kid's device? Get AnyControl parental control app now!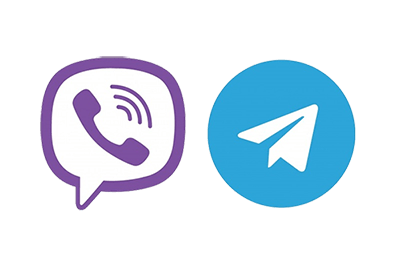 Is Viber safer than Telegram?
Currently, Viber also supports Secret Chat, a feature that we saw for the first time in Telegram. If you take screenshots of series conversations, your audience will understand. You can also set a time limit for Viber secret chats, so that the entire chat will be deleted after some time.
In addition, another interesting security feature of Viber is the use of secret conversations.
Maybe you don't want your conversation with a friend or acquaintance to be visible on the main page of conversations. Viber provides the possibility to hide the specific conversation by using the desired option.
After choosing this option, Viber will ask you to choose a four-digit PIN. Once you select this four-digit password, the selected conversation will disappear from the main screen. To access it again, you must search for your chosen four-digit PIN in the search bar and view the hidden conversation.
👁 Are you looking for a powerful Telegram monitoring app to track your kid's activities? Install AnyControl now!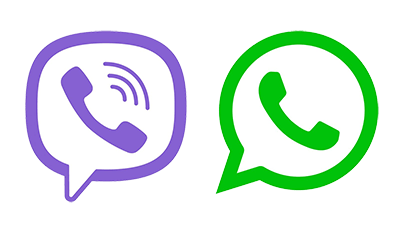 Is Viber safer than Whatsapp?
Both applications have an excellent security system based on encryption. This means that Viber and WhatsApp use end-to-end encryption for messages and calls. So it is almost impossible or at least very difficult for third parties to access the content shared over these platforms. 
Confidentiality of communications is at the forefront of application developers. So a leader cannot be identified here. However, it cannot be disregarded that both applications have faced security issues in the past.
🔗Read Viber vs Whatsapp article to learn more about similarities and differences. 
Disadvantages of using viber
Perhaps most notable is whether it's wise to switch back to Viber, even with messaging apps like Telegram. The things mentioned above may be all the positive features of this social media.
But let's not forget that we talked about the features added to Viber, most of which we saw in Telegram.
In the rest of this section, we are going to examine some of the disadvantages of using Viber.
Mobile gallery security in Viber
If you have been active or even semi-active in Viber, you know very well that Viber officially has access to your gallery. In fact, with the permission you give to the program at the beginning, any photo that is sent in a group or your personal conversation will appear in your gallery.
You may be a member of a public group and the images you don't want will be posted there and immediately saved in the gallery of your mobile device.
It won't take long for this place, which was once a place to store your favorite images, to be filled with photos that just take a long time to delete!
Different level of Viber security
You may have heard many times that your conversations and messages in Viber have a low level of security, you may even be eavesdropped and...! But security in Telegram is at a very high level compared to Viber security.
Also, encryption of information in this social network is much more powerful and you will have a better feeling of working in Telegram than in Viber.
Also, encryption of information in Viber is very weak compared to its competitors, and you will not feel good while working with it.
Bugs
It may have happened to you many times that, for example, you have changed your profile picture in Viber, but the other person still sees the old picture; In some cases, it has even been seen that a person's photo is displayed instead of another person.
Such bugs and errors are not only for images! For example, you cannot log out of your Viber account, and even though there is a deactivate option, all information will be deleted as soon as you use it.
Or sometimes it happens that you have sold or lost your SIM card, but Viber is still working well on the computer version, and this makes it possible to use Viber for two people, if the other party is unaware, and all the information And see his conversations! Such defects are not rare in Viber and can even be seen in the type of group notifications.
Disclosure of personal information
It's enough to join a public group on Viber, even becoming a new member, which is not always to your liking, only adds you for a few minutes and at that time, your contact information will be displayed to all members of that group, many of whom are strangers.
If you change your profile picture, all the members of your Viber contact list will have it saved in their Viber folder forever, even if they don't want to do it.
Restrictions on sending files
In Viber, if you want to send a photo, it will reduce its size and send it to the other party with strange names.
If you want a video, you have to change its extension first, and if you have the right size and time, Viber lowers its quality as much as possible and sends it.
Conclusion
Is Viber safe to use? Assuming that your device does not contain any malware, it can be said that Viber is safe and it is not possible to access people's information through it; However, if you give your phone to others, there is no such guarantee, because by installing spy software, they can access all the information stored in the mobile phone within a few minutes.
Answering this question is not so easy, although based on the reviews that have been done, it can be said that Viber is somewhat safe.
It should be remembered that security in the online world is never 100% possible; Just as wearing a seat belt in a car does not guarantee the safety of the occupants of that car.