Twitter is a great resource for searching current events and tracking current events as they're happening. There might be some cases in which you need to search Twitter history or find old tweets of specific users. A search feature on Twitter lets you see what people have been talking about in the past or during a specific period of time. You will learn about Twitter search and what ways you can use to find old tweets of yourself or other users.
How to search Twitter history?
There are two methods available for searching Twitter history: Standard and advanced search. Keep reading to learn more.
Standard Twitter History Search
Once you enter Twitter using the app or on the website you can see the search bar. You can specify the date range if you want to search Twitter history on a particular date.
Keep in mind that you should login to your Twitter account to use this option, otherwise the search bar wouldn't work for you.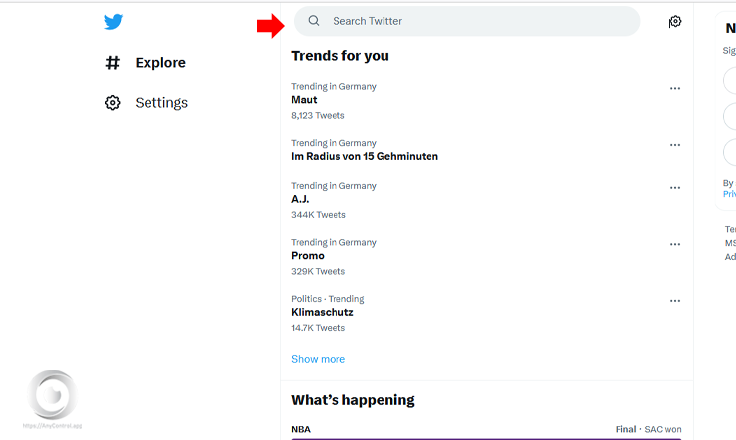 Twitter Advanced Search
You can also use Twitter's advanced search feature to view old tweets. The good thing about using this method is that you can set various filters to limit the search results and achieve the exact data that you are looking for.
In the next section we have provided a step by step tutorial of how to use Twitter advanced search to find tweets history and view someone's old tweets. 
🟦 Are you looking for a strong twitter tracking tool to monitor your kids activities and messages on this social media platform? Register for AnyControl now!